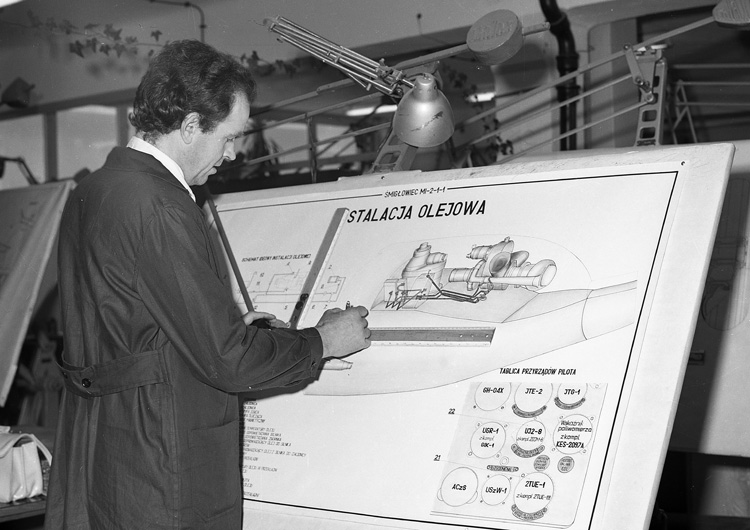 Design
In the past, the main attributes of a designer were a drawing board, a pencil and a slide rule.
Today, the entire design process is computer aided. As a result, the range of possibilities has increased significantly.
Dedicated software allows you to perform complex mathematical operations on a selected 3D model.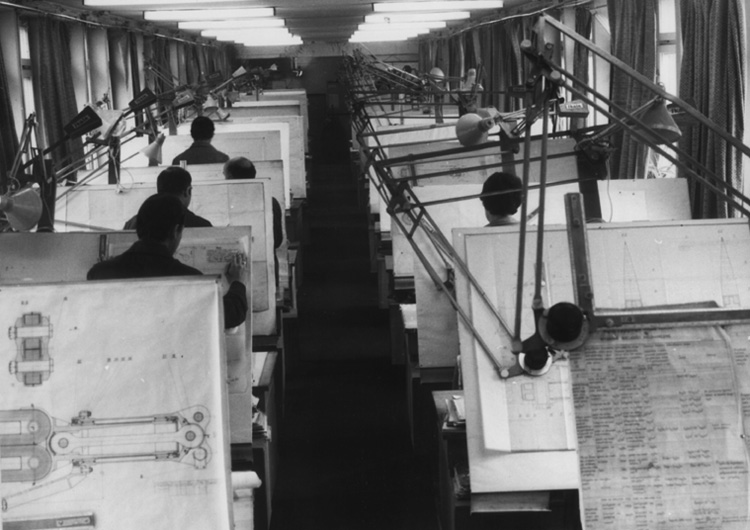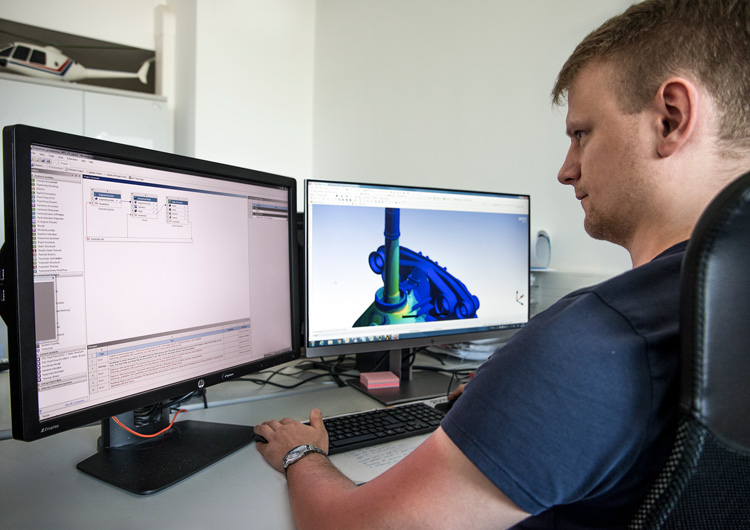 ---
Automation
Already in the first half of the 1980s, numerically controlled machine tools accounted for 20% of the entire machine park.
Currently, we rely on CNC machines and technologically advanced, automated devices.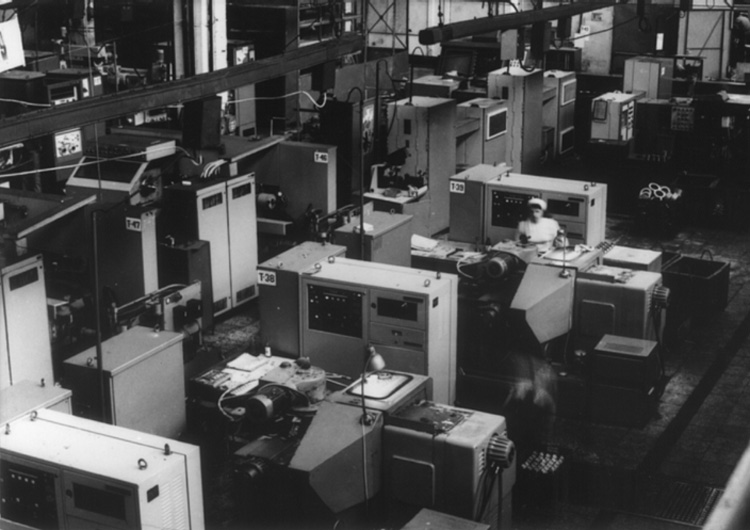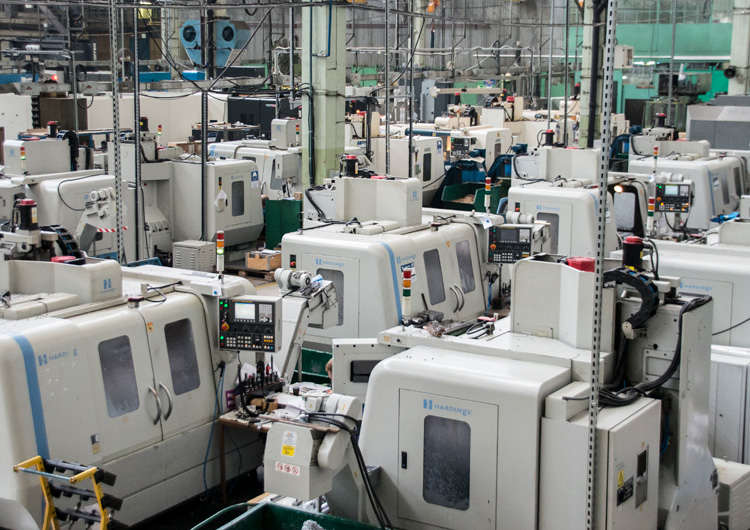 ---
Electroplating
One of the first areas that was created in PZL-Świdnik was the electroplating department, which was established in 1954.
At the beginning of the 1990s, a new electroplating line was built, dedicated to industrial cooperation with Western aviation companies.
In 2007, another modern electroplating line was created, dedicated to materials such as magnesium, titanium, aluminium and steel.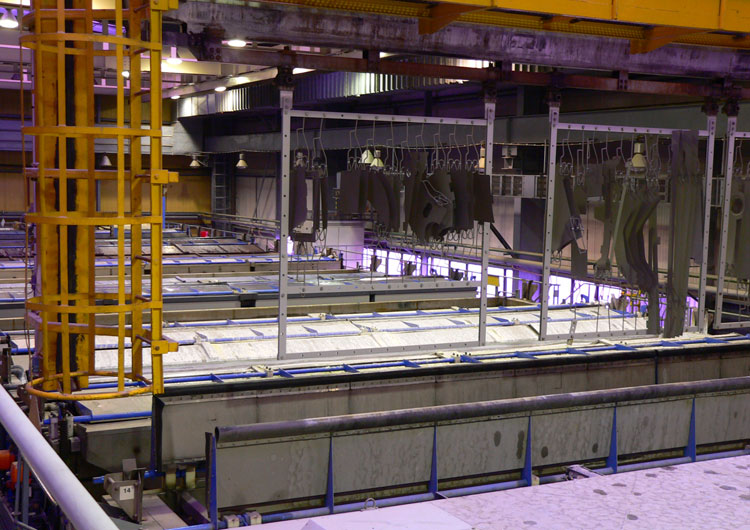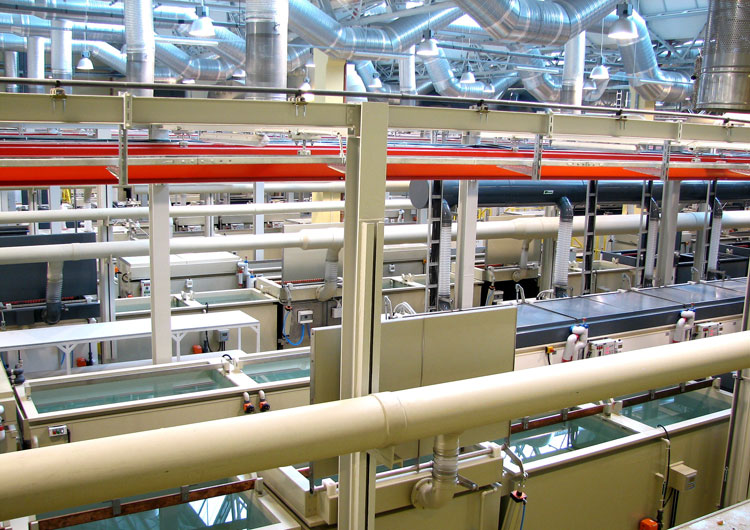 ---
Composites
Work on the first composites started in the 1960s, with the construction of the SM-4 helicopter prototype. In the plans for this helicopter, the entire cabin with the rotor blades were to be made of composites.
For independent reasons, further development of the project was abandoned, but the composite technology remained, and was used as the basis for subsequent projects.
Today, in PZL-Świdnik, based on the latest technology, composite hulls, tail beams, rotor blades and tail rotor blades for the entire Leonardo Helicopters concern are created.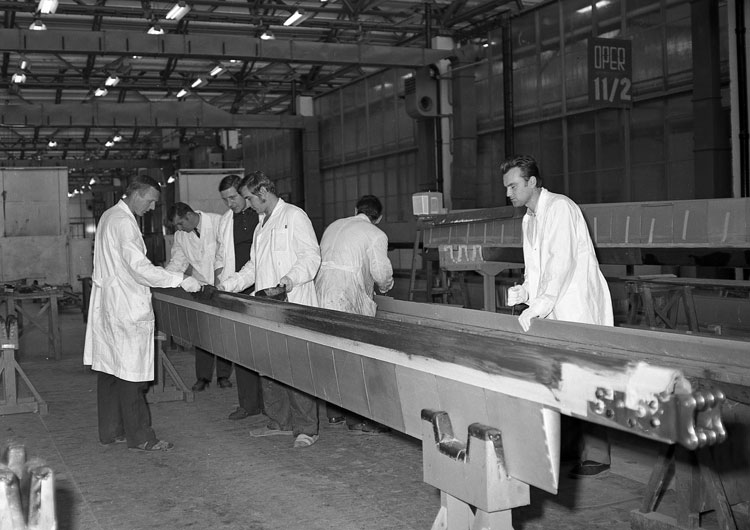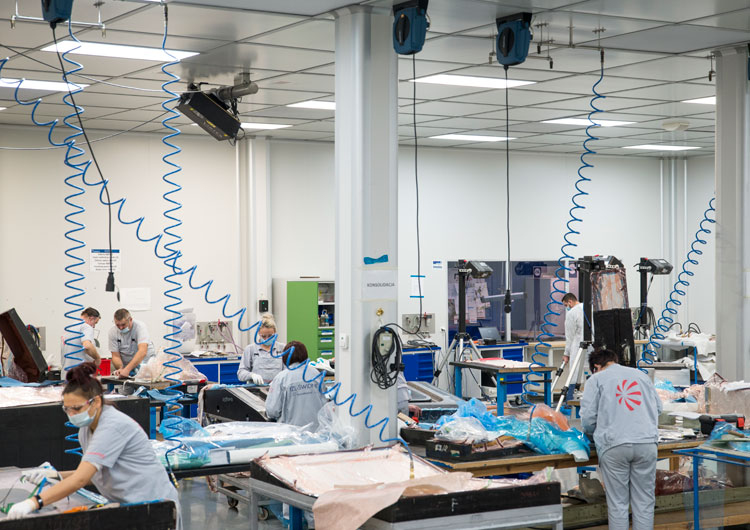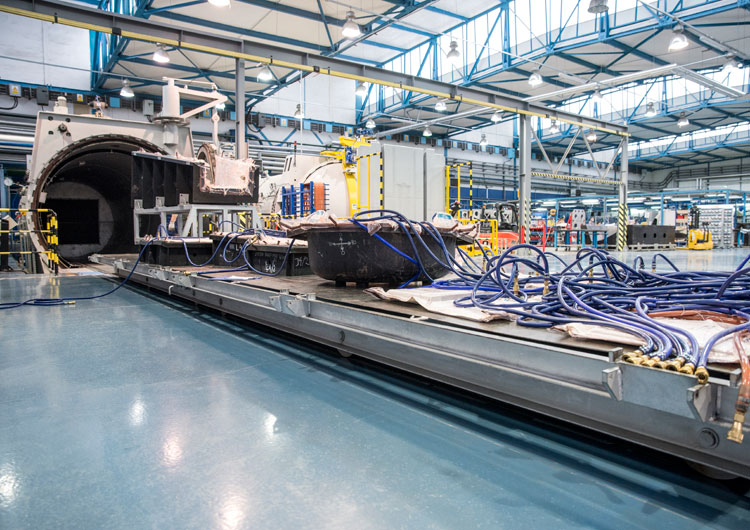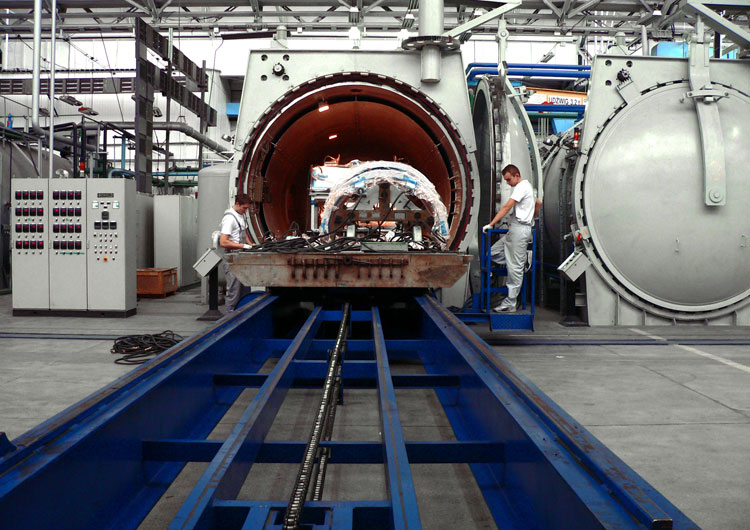 ---
Quality
Thanks to the functioning of laboratories, from the beginning of the company's existence, we are able to guarantee the highest quality of products.
This is evidenced by certificates awarded to PZL-Świdnik by global accreditation companies, such as Nadcap.
We currently use specialised research equipment such as NUSCAN.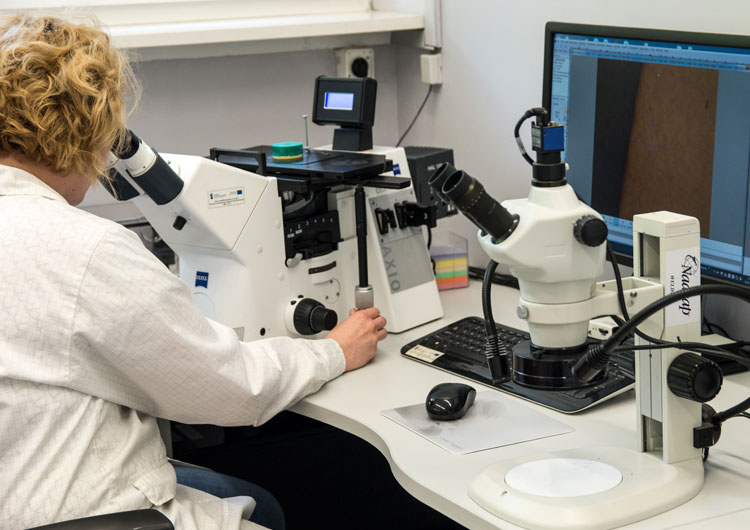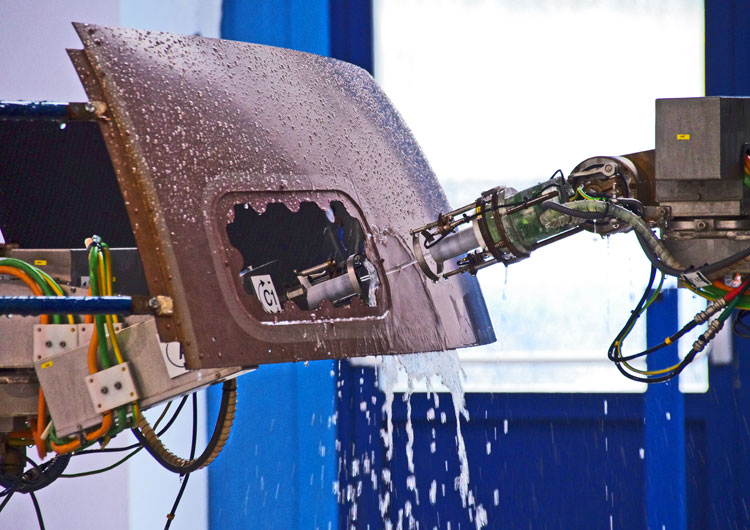 ---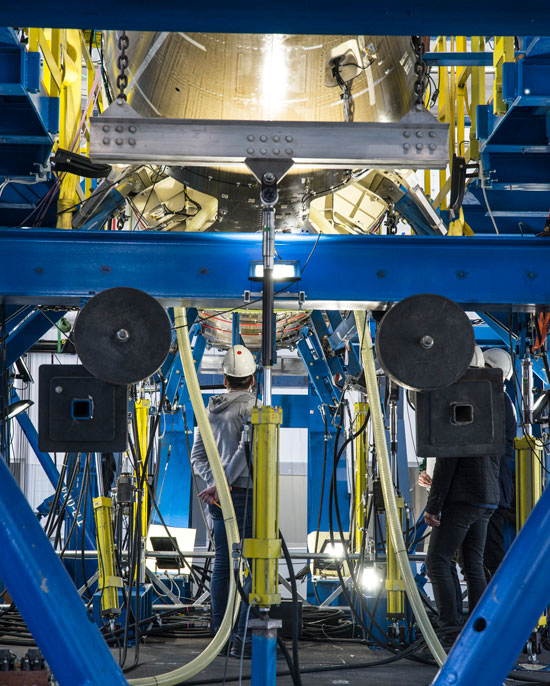 Research
In PZL-Świdnik, specialised research methods have been developed since the 1960s. Since the establishment of the plant, the range of possibilities has increased significantly.
The most modern research possibilities are developed within the Leonardo group. Thanks to this, our company carries out tests for new products such as the AW609, AW189, AW169 or AW139 tiltrotor.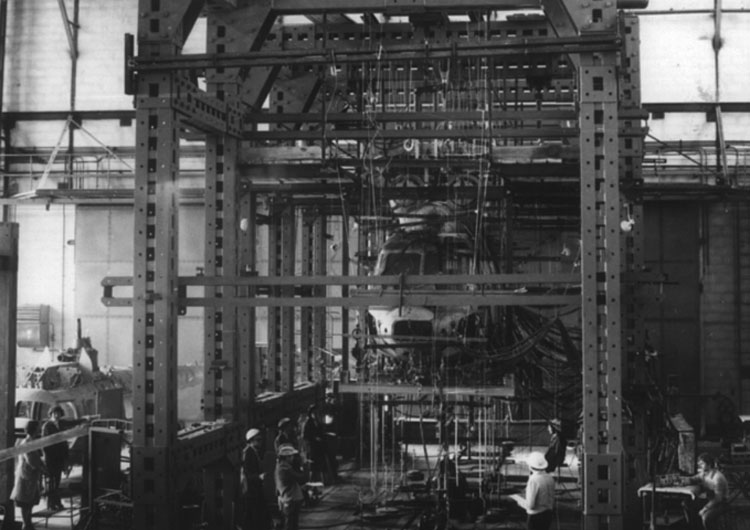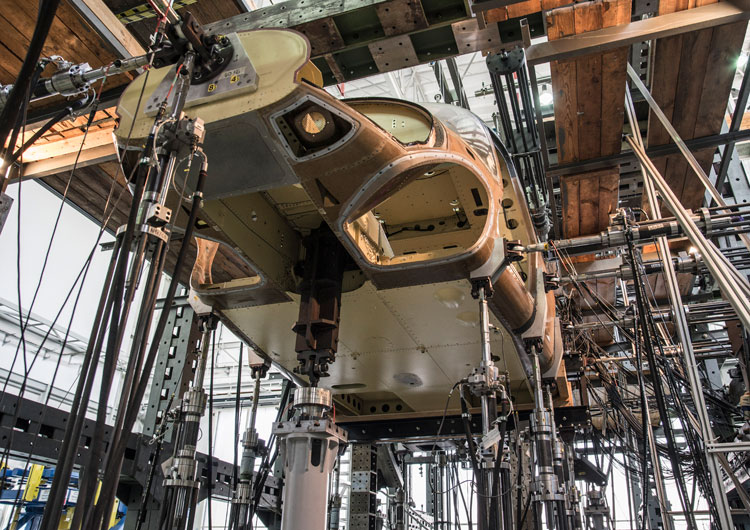 ---
Telemetry
During the heyday of the company in the 1980s, PZL-Świdnik implemented telemetry devices for flight tests. They were used for simultaneous measurement of vibrations occurring in the helicopter during the flight.
The technologies developed over the years have allowed the implementation of modern programs. In 2011, work began on the world's first helicopter-drone. In the second half of the first decade, the first unmanned helicopter flight took place.