Latest News
Latest News
26.04.2022 - 11:15
Śmigłowce AW109 na straży granic Polski
PZL-Świdnik we współpracy z Leonardo Helicopters zaprezentował w Polsce dwusilnikowy śmigłowiec Leonardo AW109, jako doskonałe rozwiązanie dla Straży Granicznej. Proponowany Polsce, ten odnoszący sukcesy śmigłowiec jest w służbie wielu operatorów na świecie, będąc wykorzystywany również do misji patrolowych, parapublicznych i policyjnych. AW109 w klasie trzech ton, znacząco mógłby podnieść skuteczność działań w oparciu o tę nową i nowoczesną flotę śmigłowców.
AW109 jest wielozadaniowym dwusilnikowym śmigłowcem, który pozwala osiągać maksymalną skuteczność realizacji misji służb mundurowych, a także dla utrzymania porządku publicznego, w dzień i w nocy, w najtrudniejszych warunkach, będąc jednocześnie najszybszym w swojej klasie i przy najniższym zużyciu paliwa.
Zdolności operacyjne śmigłowca AW109
Przestronna sześcio-miejscowa kabina oferuje elastyczne rozmieszczenie wymaganego dla danego rodzaju zadania wyposażenia taktycznego, w tym kluczowego elementu - konsoli misji z miejscem dla jej operatora, tj. TFO (Tactical Fly Officer). Służy ona między innymi do sterowania głowicą optoelektroniczną i reflektorem poszukiwawczym (szperaczem). Konsola ta bardzo ułatwia komunikację pomiędzy TFO a pilotem oraz TFO a stacją naziemną (np. posterunkiem), gdzie mogą być przekazywane informacje głosowe oraz dane – koordynaty poszukiwanego punktu, zdjęcia, punkty charakterystyczne na mapie itp.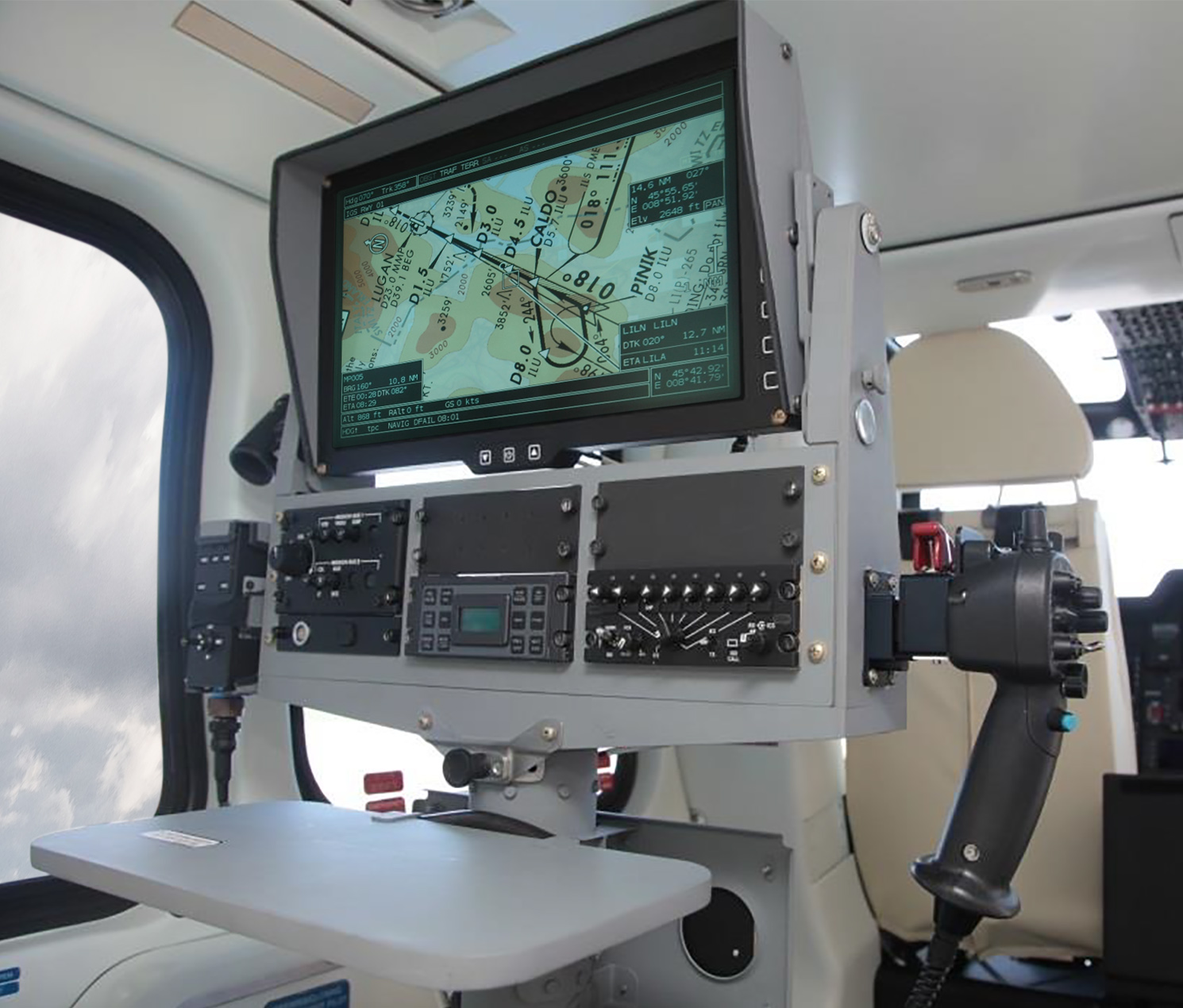 Fig.1 Konsola misji

Szerokie na 1,4 m. drzwi przesuwne po obu stronach zapewniają wygodny dostęp, również podczas operacji z użyciem wciągarki i szybkich operacji desantowych - zjazdów po linie. Ponadto, duża w tej klasie kabina umożliwia umieszczenie dwóch noszy.
Zdolności operacyjne AW109 zarówno w dzień jak i w nocy w najtrudniejszych warunkach, w połączeniu z wysokim poziomem bezpieczeństwa, sterowalnością i manewrowością, zapewniają sukces w całym spektrum operacji realizowanych przez Straż Graniczną oraz w utrzymaniu porządku publicznego.

Bezpieczeństwo wkomponowane w nowoczesny design

Modułowy, zintegrowany kokpit i najnowszej generacji awionika zapewniają doskonałą świadomość sytuacyjną i wysoki poziom bezpieczeństwa, co w połączeniu z możliwością pracy przekładni głównej na sucho przez 30 minut jest atutem tego śmigłowca. Również czteroosiowy autopilot (AFCS - Automatic Flight Control System z automatycznymi funkcjami bezpieczeństwa - intuicyjny i łatwy w obsłudze – przyczynia się do optymalizacji bezpieczeństwa i zmniejsza obciążenie pracą pilota.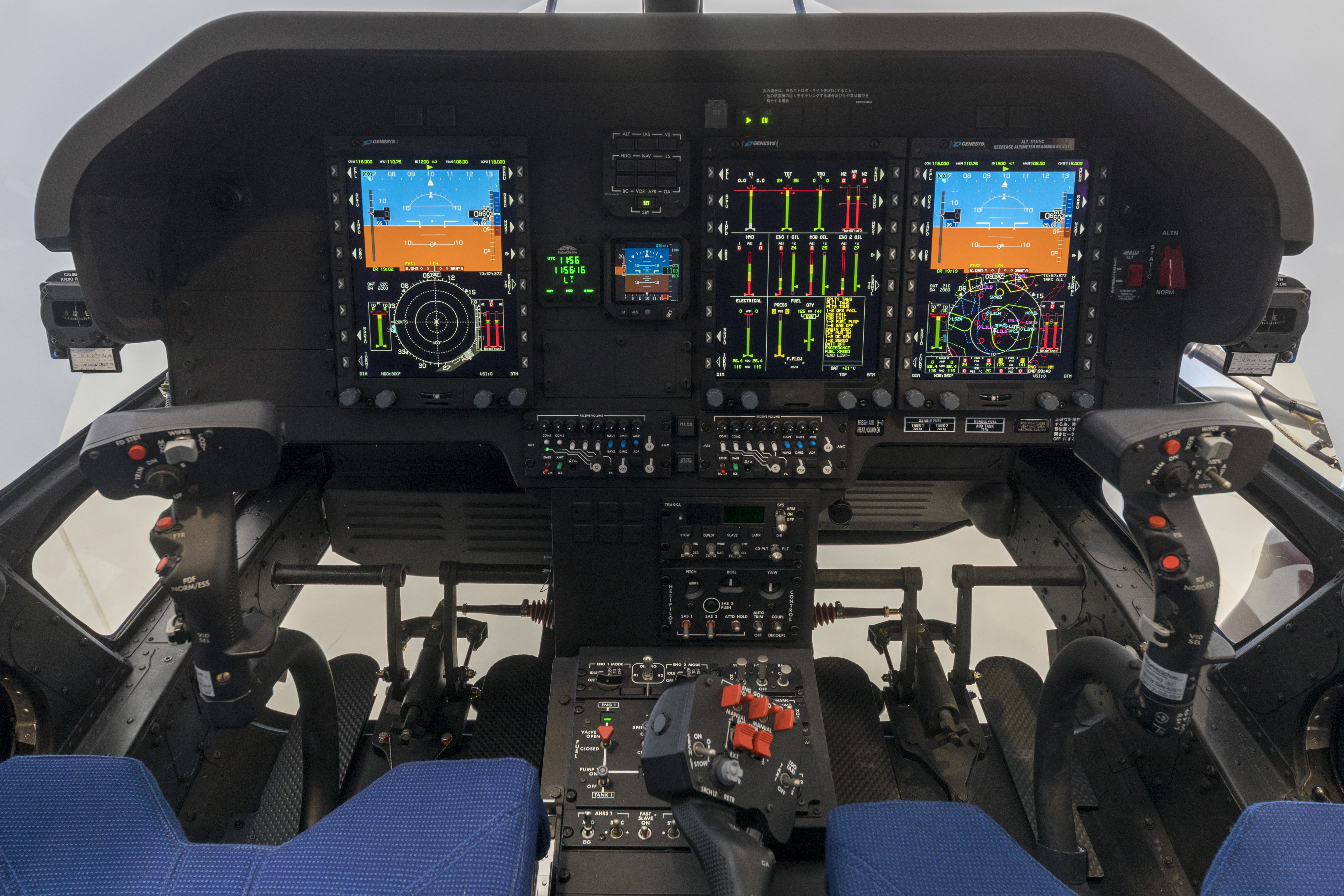 Fig. 2 Modułowy kokpit dla zwiększenia świadomości sytuacyjnej
Jak większość śmigłowców z rodziny AW, duży zapas mocy i pełna odporność na zderzenia zapewniają AW109 maksymalne bezpieczeństwo w każdych warunkach lotu. Płatowiec wersji Trekker wykonany jest ze stopu aluminium, a wytrzymałe podwozie płozowe i specjalnie zaprojektowane fotele załogi i pasażerów stanowią fizyczne cechy odporności. Struktura wersji GrandNew w dużym stopniu wykorzystuje kompozyty; ta wersja charakteryzuje się chowanym podwoziem.
Co ważne, zespół Wsparcia i Szkolenia klientów PZL-Świdnik wraz z Leonardo Helicopters zapewnia efektywne wsparcie logistyczne i obsługowe w celu zwiększenia dostępności operacyjnej śmigłowców przy jednoczesnym obniżeniu kosztów ich eksploatacji. Oznacza to oferowanie także polskiemu użytkownikowi zoptymalizowanego wsparcia posprzedażowego i rozwiązań szkoleniowych dostosowanych do specyficznych potrzeb z wykorzystaniem lokalnych specjalistów i krajowego doświadczenia.
--
70 years of PZL-Świdnik
See our dedicated section about the 70th anniversary of PZL-Świdnik
Your career in PZL-Świdnik S.A.
We are convinced that each employee brings something precious and unique to the Company, helping us to create products and services of the highest quality.

Visit our Careers section to see what work at PZL-Świdnik S.A. looks like and join our team.
Your career in PZL-Świdnik S.A.
Procurement
Cooperation with the Wytwórnią sprzętu komunikacyjnego PZL-Świdnik
Health and Safety
PZL-Świdnik S.A. implemented the Environmental, Health and Safety Management System in 2006. The system is subject to continuous development and improvement, taking into account legal, organizational and business aspects related to the fact that PZL-Świdnik S.A. is a part of an international corporation - Leonardo Helicopters.
EU Projects
PZL-Świdnik works with organisations including the Republic of Poland, Development of Eastern Poland, European Funds for Smart Growth and the EU's European Regional Development Fund producing cutting-edge technology solutions.