Cooperation with PZL-Świdnik
PZL-Świdnik has launched a new Procurement Leonardo Portal, in order for us to cooperate, you must register on our Procurement Leonardo Portal. Each supplier who wants to cooperate with us must register on the portal and undergo the pre-qualification and qualification process.
It will not be possible to cooperate with Suppliers who are not on the Portal.
Therefore, if you express willingness to cooperate with our company, please register on our Procurement Leonardo Portal by going to the link below:
https://www.leonardocompany.com/en/suppliers/becoming-a-supplier/register-your-company
The registration process is divided into three stages: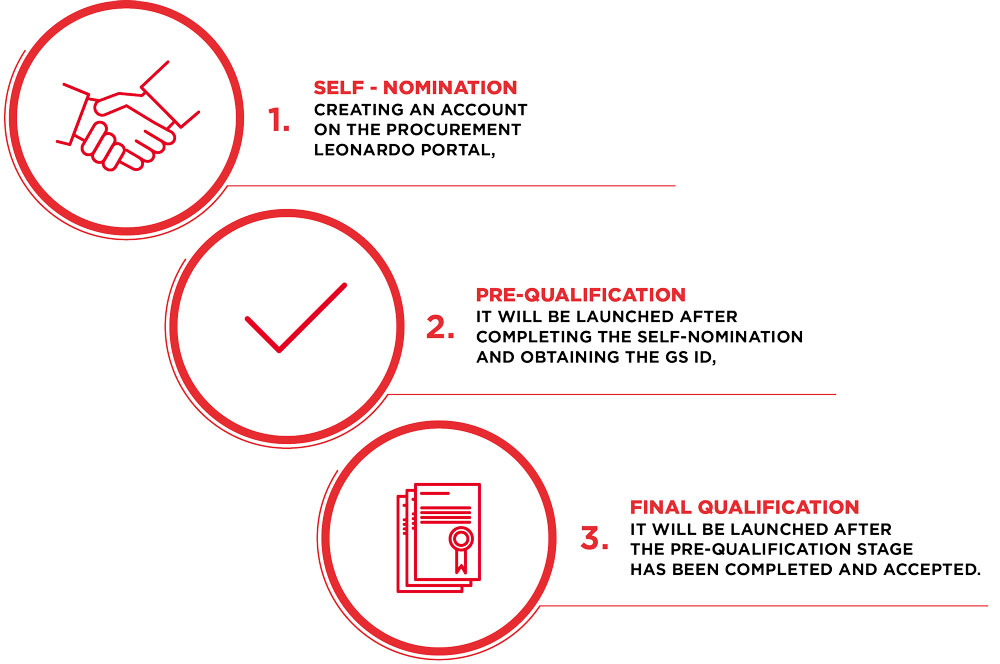 Technical support of the Procurement Leonardo Portal:
For calls from abroad +39 06 54641514 (For help in Polish after connecting, please press 3)
For calls from Italy 800 591122 (free number)
Technical support is available Monday to Friday from 9:00 to 18:00.
Each Supplier undertaking cooperation with our company and entering the premises of PZL Świdnik must read and accept the following documents:
Additionally, each supplier and its employees entering our company must undergo training in the requirements of PZL Świdnik regarding the High Risk Facility.